Toyah: Up Close and Personal
Fairkytes Arts Centre, Hornchurch.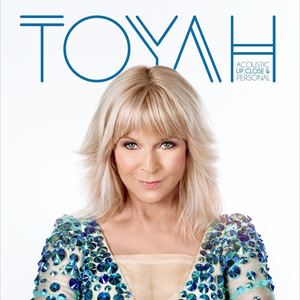 From Jubilee and Quadrophenia to West End acclaim Toyah performs her greatest hits and reflects on her fantastic career
More information about Toyah: Up Close and Personal tickets
Punk, Mod and pop icon, television presenter, star of stage and screen from Calamity Jane, Cabaret and Peter Pan to Jubilee and Quadrophenia, Toyah Willcox recently celebrated 40 years in the business.
In her acoustic, Up Close and Personal show, Toyah performs an unplugged set of classic songs in an intimate setting while recalling stories form her colourful career. From filming pop videos on horseback at 5am to acting alongside Katharine Hepburn and Laurence Olivier, she lifts the lid on life in the entertainment business.
Toyah is accompanied by talented guitarists Chris Wong and Colin Hinds on meticulous acoustic versions of It's A Mystery, Thunder in the Mountains, I Want To BE Free and Good Morning Universe through to Sensational, a track used recently on a national TV advertising campaign starring Patsy Kensit.